Years ago I crocheted lots of amigurumi projects. It's been a long time, but I decided to make a couple of super cute bunnies for Linda, my friend who received the blue basket.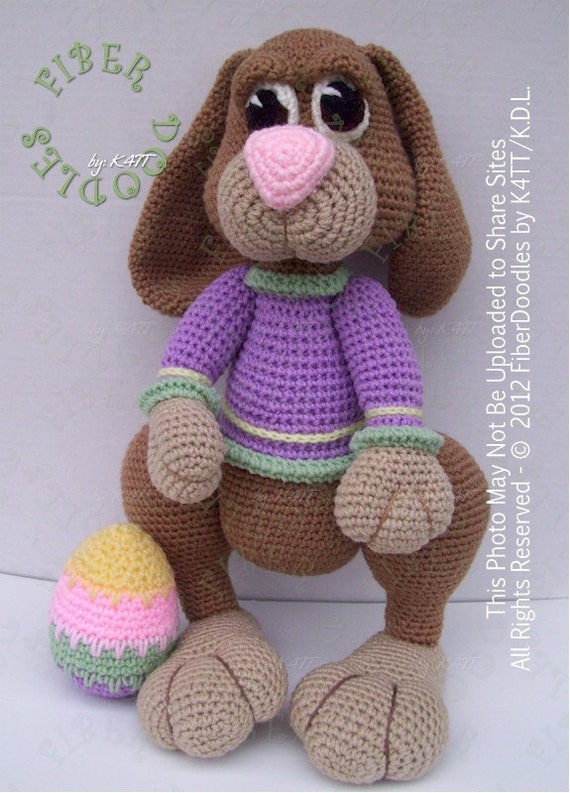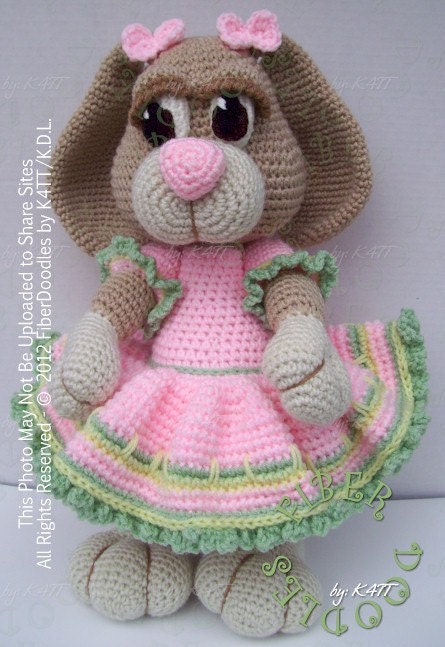 And this is
Peeps
. I'm making both. Of course, these are not my photos or my patterns. My bunnies are not finished yet. I love how these are designed, with the facial features having lots of detail.
The designer,
FiberDoodles by K4TT
can be found on Etsy. The patterns are easy to follow and understand.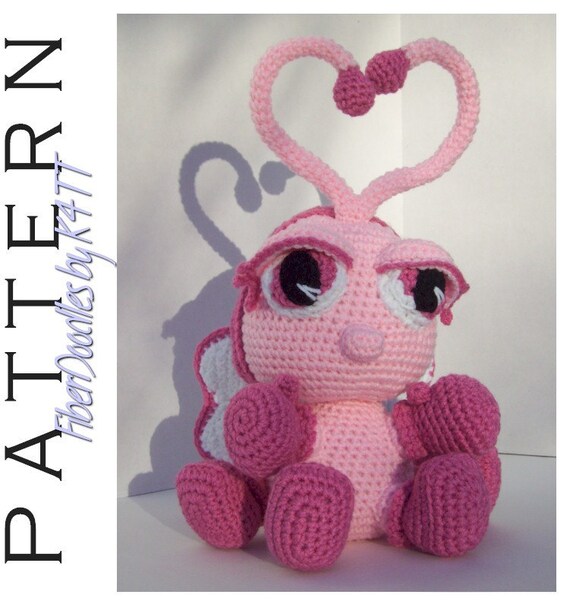 I've been hiding the bunnies from Ireland. I know she'll think they are for her. She gets jealous when I tell her that I crochet for other people:D I may have to make one for her anyway.
I should have these bunnies finished in about 3 weeks.
These projects are definitely a change from my recent projects, but that's what makes them so much fun. It has been a long time since I crocheted anything other than clothing or baskets.
I'm also working on several hats and my very neglected Ripple. Oh yeah....and still reading The Help. I'll have a busy weekend of crocheting and reading.
Have a great weekend!